Classic Women's Loafer. It's using innovative technology that brings the comfort of a sneaker with the looks and class of a traditional dress shoe. Our revolutionary methods including an athletic footbed patented outsole, creates all around comfort for your feet, less friction from walking all day long!
Specifications
Material: Box Calf Leather
Color: Black
Size: EU33-40, US4-9
Weight: 0.3-0.33kg
Package Size: 36**24*14.5cm
This technology makes Theurgy Shoes unique: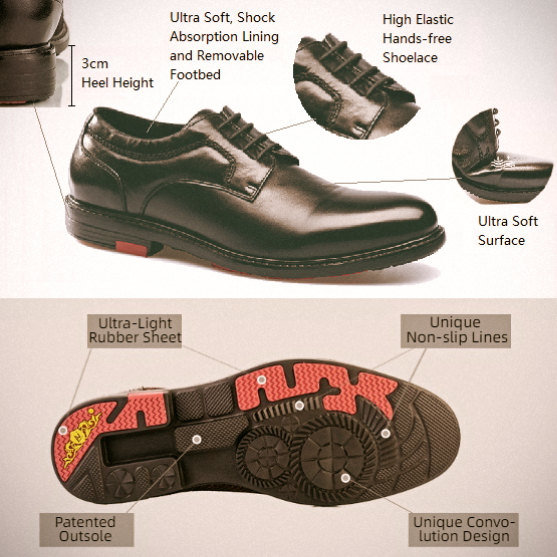 Patented New Outsole
New Ultra light Rubber Sheet
New Ultra Soft, Shock Absorption Lining
New High Elastic Hands-free Shoelace
All Around Comfortable and Soft Surface
Removable Shock Absorption and Anti-sweat Footbed
Anti Slip Outsole
The result: a shoe that fits perfectly from the very first moment. Experience sneaker comfort in a men's or women's dress shoe.
Shipping and Delivery
We will proceed your shipping within 24 hours and normally you can get your items 7-15 days with our express worldwide free shipping. And please let us know if you have any questions.
Enjoy your shopping and thank you for being one of our valued customers.